Signing up for the AMI on the AWS Marketplace
Signing up for the AMI on the AWS Marketplace
Let us go to the AWS Marketplace page for Cloud Billing Database
And will click Continue: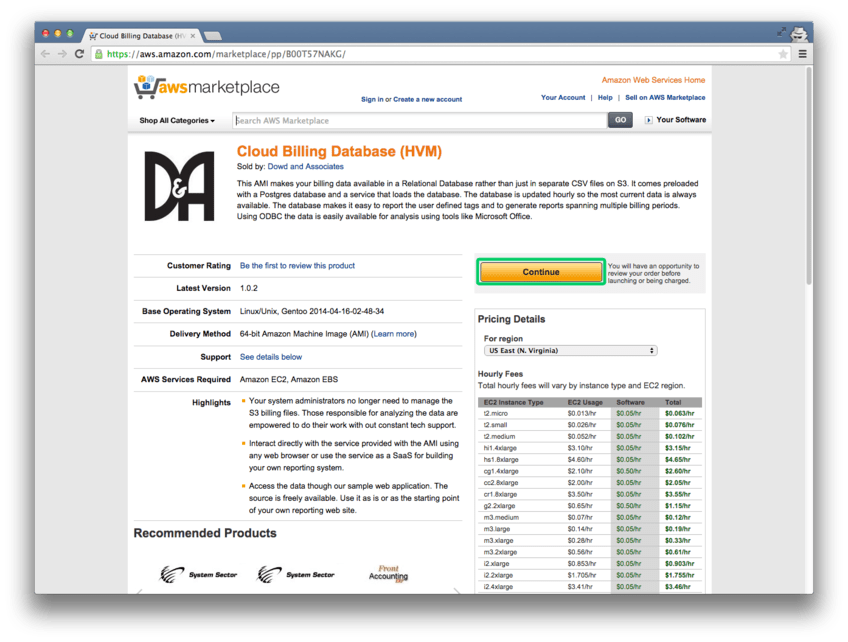 This loads the 1-Click Launch, unfortunately it currently does not allow setting IAM roles, which is necessary for the service. So instead we'll click on the Manual Launch tab.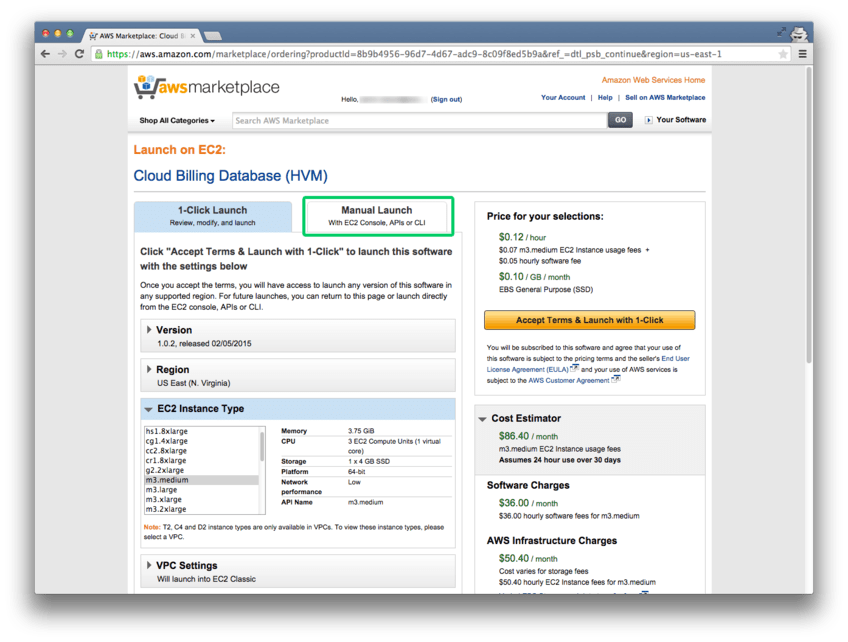 If you accept the terms, click on the Accept Terms button.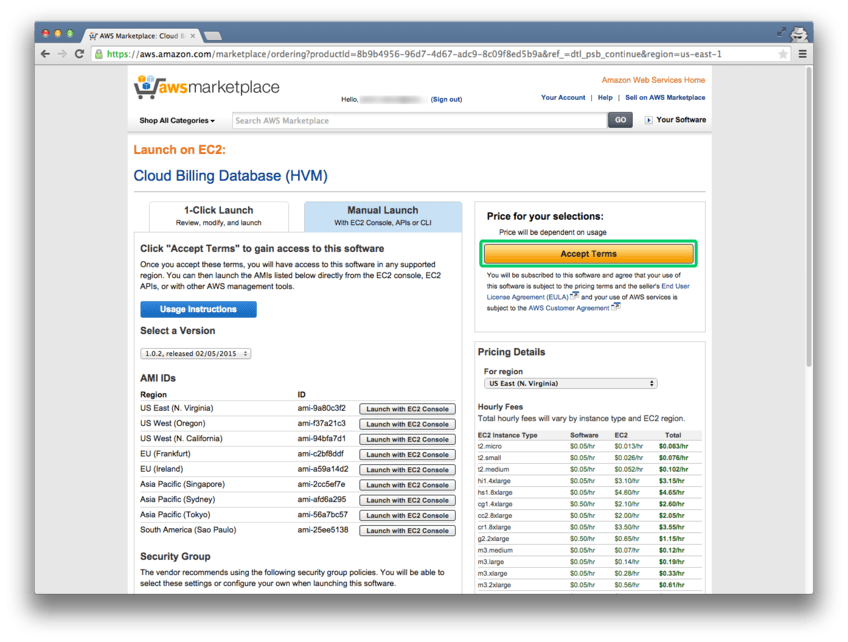 Now we have subscribed to the cloud-billing service.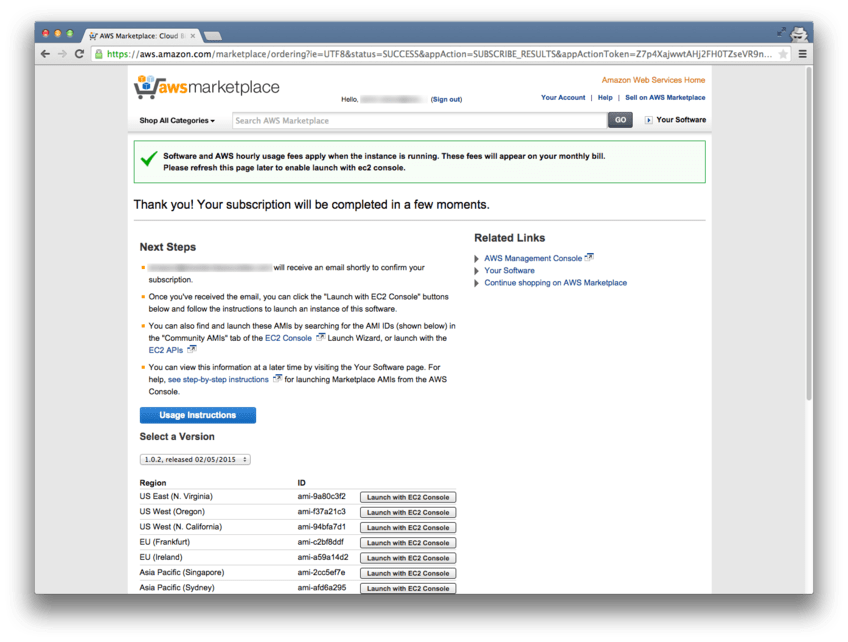 Next we'll look at how to launch the AMI